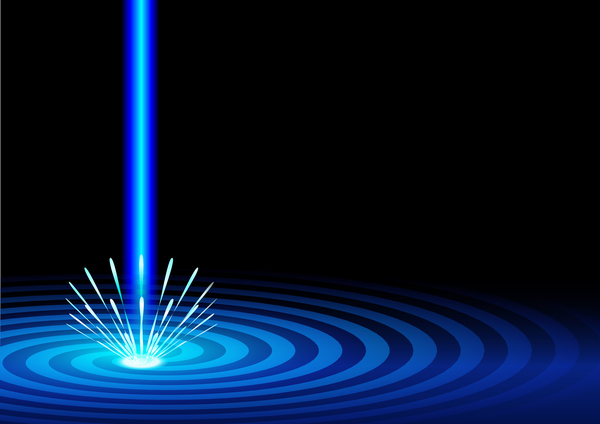 Laser Etching
Eritek has significant experience in the design, fabrication and operation of laser etching/marking devices.  Eritek's capabilities include the design of both static and portable custom marking systems, ranging from micro-etching to large scale (> 1 m2) etching.  Typical wavelengths include 1064 um and 1550 um.
Typical end-user applications include:
Inventory tracking

Custom logos

ID compliance (e.g 2D UID's)

Equipment panel markings
Marking Services
Eritek offers in-the-field laser marking services to assist equipment vendors and asset managers in labeling their items with barcodes, logos, and 2D unique identifiers (UID's).
Due to a recent mandate, US DoD suppliers must now mark all property and equipment, including those in possession of a contractor, with a UID code for inventory and tracking. These identifiers consist of unique, serialized numbers denoted with readable, 2D Data Matrix bar codes.
Eritek's laser marking solution is able to apply UID markings, compliant with MIL-STD-130, directly to a variety of equipment and materials, including aluminum, stainless steel, glass, plastic, and other surfaces.
Our portable, hand-held marking system is particularly well suited for marking large items in a post-manufacturing environment, allowing existing inventories and fielded assets to conform with new DoD requirements, and assisting your customers in tracking critical assets with a unique code that will remain legible throughout the life time of the item.
Please contact our engineering team to discuss how Eritek can assist with your custom laser marking needs.